Wilburs Last Minute Gift Guide
December 21 2019 – Zoe Schuler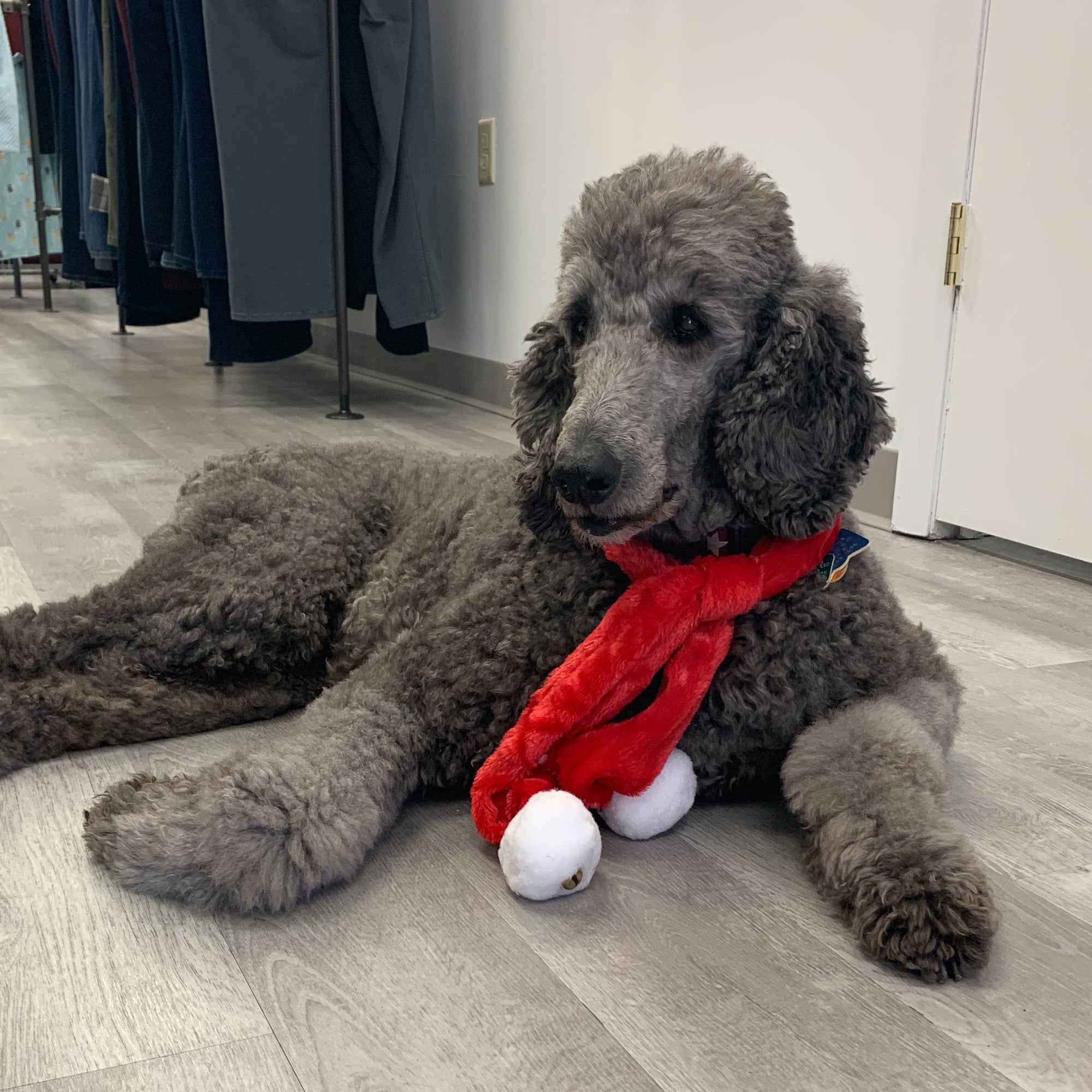 Wilbur picked his favorite items at the boutique that are sure to please even the pickiest people on your list. Stop by the boutique to pick up one or more of these items. Can't make it in? Place your order online or over the phone and we'll ship it to you or will deliver it for free on all local orders (within 10 miles of Madison, WI) by Christmas.*
Infinite Warrior bracelets are handmade in Wisconsin of semi-precious healing stones. They make the perfect gift, because it let's the person your buying for know that you listen to them and understand their struggles. Trouble sleeping? Anxiety? Racing Mind? Headaches? Something else? We have a bracelet for that!
Stop by the boutique or give us a call and we can help you find the perfect bracelets for everyone on your list. $29.99-$52.99
UnBillion handbags are the hottest vegan handbag line out of Japan. We have several new styles available from simple to sophisticated to edgy.
Wilbur's favorite is this one that has clear accents and a faux fur liner. It's structured but soft and right on trend.
Stop by to see the entire collection.
Key Ring Bangles are the perfect gift for the gal on the go. They help you keep your keys handy while running errands and make finding your keys in your handbag a cinch! Plus they are glittery and Wilbur says they'd make a great stocking stuffer!
Available in multiple colors. $12.99 each.
Thunderpants, or Thundies as we like to call them, are 100% organic cotton underwear made in the USA. They won't go up your bum and there's no elastic to dig in anywhere. They are the most comfy undies you'll ever wear!
Wilbur's favorite print is the new Lucky Horses print.
Available in multiple prints. Sizes L, XL & XXL (to fit pant sizes 10-24). $24
Looking for the perfect gift for your co-worker, mailman, your kids teacher, stylist or dog-walker?
Sweeter Cards are the perfect gift.
It's a holiday card + chocolate bar in one!
The cards are cute and clever and inside there's a full size dark chocolate sea salt caramel bar made in St. Louis. Yum!
In addition to holiday cards, we also have Happy Birthday Cards and Thank You Cards.
Wilbur says they smell delicious even though we didn't let him taste them. But you can trust us when we tell you, they're delicious! Otherwise, ask for a sample when you're at the store!
$9 each