5 Ways We Can Stay Connected
March 17 2020 – Zoe Schuler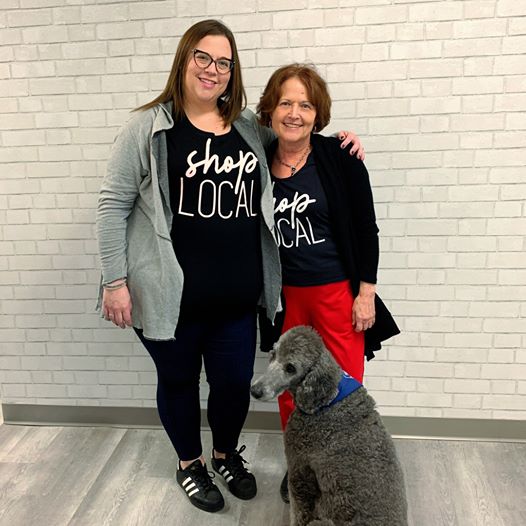 Let's Stay Connected!
5 Ways We Can Stay Connected
Our family-run, small business still needs your support!
The potential negative impact of the COVID-19 on Z Boutique and other small businesses like ours is scary! But as a locally-owned, family-run boutique, we're also concerned about how we can continue to serve you, who are part of our larger family.
After all, part of why we all love to shop is the social interaction. But we've come up with several ways that you can still shop the latest plus-size fashion, let us know what's going on in your lives and, most importantly,
stay connected
.  You don't have to sacrifice style for safety!
Here are just a few ways:
Since the situation seems to be constantly changing, please call ahead (608-819-8799) or check our

social media

to find out what our hours are. Since we get new items in daily, we will be here most days & we would love to see you.

If you've shopped with us before, you know that our traffic pattern is often just one customer at a time. This helps everyone maintain "social distance" and gives us time to thoroughly sanitize between customers.

If you're more comfortable making a private appointment, contact us via email:

shop@z.boutique

or phone: 608-819-8799 or text: 608-284-8473
Shop Online at www.z.boutique

We're busy adding more items to our website every day. Make sure you check back often to see the latest additions!

Orders over $50 ship for FREE.

If you live nearby, you may select FREE in-store pick up. You can pick up your order anytime or give us a call when you pull up outside and we'll run it out to your car.

For a limited time, we're offering FREE LOCAL DELIVERY. If you live within 10 miles of Z Boutique, select the local delivery option at checkout and we will bring your order to you! 
Enjoy a "Virtual" Shopping Trip

Shop from home! Schedule a time for a one-on-one video chat and we will help you find just what you're looking for. We can chat via Facetime, Facebook Video or Google Hangouts.

Don't go stir crazy—reach out and let's make the best of this!  
Join the Z Insiders Facebook Group & Shop Live Facebook Sales

We have several LIVE SALES scheduled over the next few weeks. These sales take place in the

Z Insiders Facebook Group

(not on the regular Z Boutique Facebook page).
Buy a $115 Gift Certificate for $100

If you feel more comfortable waiting to shop in-person, consider purchasing a gift certificate.

Now until March 31st, for every $100 in gift certificates you purchase, we'll give you a $15 bonus gift certificate!

So, if you purchase a $100 gift certificate, you'll actually have $115 to spend at Z Boutique in the future.

Purchase $200 gift certificate, you'll have $230 to spend!

But wait! 

If you decide to purchase a $500 gift certificate, we'll bump up the bonus to $100! So you'll have $600 to spend at Z Boutique.

Call (608) 819-8799 to purchase a gift certificate. Or if you want to use it on the website, you can purchase a gift certificate online

HERE
6108 Mineral Point Road
Madison, WI 53705