Girl Talk - Episode 332
November 01 2016 – Zoe Schuler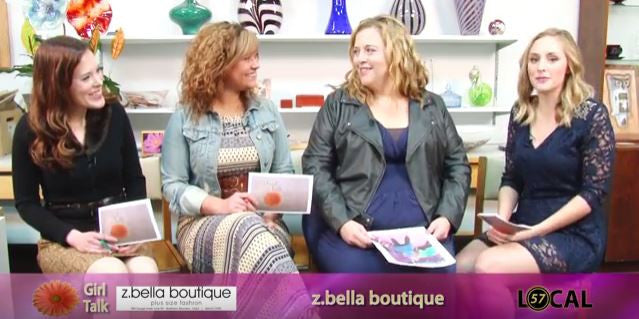 Hi Bellas!
I'm super excited to share that I am now a panel member on Channel 57's Girl Talk. I'll be on the show once per month talking about all things related to plus size fashion. 
This week's episode is airing five times throughout the week on Channel 57. You can catch the entire episode Wednesday 11/2 at 9:30 AM, Friday 11/4 at 4:30 PM or Sunday 11/6 at 4:30 PM. Otherwise watch the clip below.
On this episode we're talking about fall trends. While I specialize in plus-size fashion, these trends can work for women of all sizes. 
We cover trends like layering, athleisure, fur, formal wear, denim and more. And the images you see are from the very talented Timothy Hughes Photographic from the Dress for DAIS fashion show on October 20th at the Overture Center in Madison, WI. 
Check it out:
Which fall trends are you favorite? What do you plan to wear this fall? We'd love to see/hear from you!